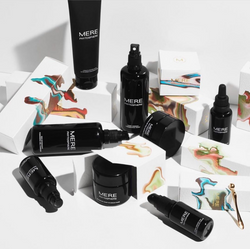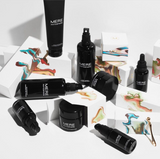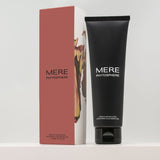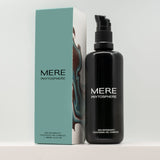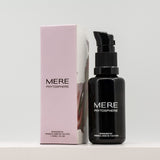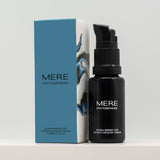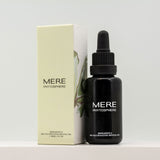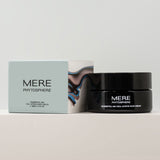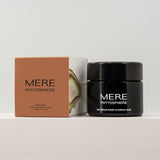 Taking care of your skin 24/7 has never been so easy.
Our full range of products has been formulated to provide round-the-clock hydration, regeneration, and protection from aging and environmental contaminants.
With our Phytosphere tri-complex of natural ingredients and super boosters, the MERE range has been developed for all skin types and concerns, giving you glowing, healthy skin.
Created to be used as a full and simple routine, these 8 essentials have you covered all the way through AM and PM.
THE FULL SET INCLUDES:

Cellular Balance Activated Cleansing Gel
A jelly-fied double cleanser that flushes out all traces of impurities from the pores whilst removing excess oil, pollution and any unwanted grime from the surface of the skin. This unique jelly cleanser is absolutely non-irritating, non-sensitising and compatible with every skin type.
Bio-Divergent Cleansing Oil Complex (100mL)
A unique blend of 9 super natural oils that melt away the heaviest makeup and deep impurities from skin. Gentle enough to be used around the eyes, to erase and rewind the damaging effects of makeup & pollution.

Biomimetic Dermal Serum Vaccine (30mL)
A super-charged lightweight serum that injects the ultimate dose of collagen & vitamin C to kick start dull skin back to life. Quenches the skin's thirst to deliver amplified hydration & a visibly firmed glow.

Hydra-Bright Eye Lifting Catalyst Cream (15mL)
A life-infusing eye revival cream that injects a burst of 3 super-berries & breakthrough algae derived filler for instantly firmer, brighter & unexpected eye-opening lift.

Resilience 8 Bio-Illuminating Face Oil (30mL)
A glow-boosting lightweight oil that delivers a restorative burst of nutrients that the skin can recognise as its own. Like a multi-vitamin for the skin, this super-natural oil delivers the ultimate dermal rehabilitation.

Elemental 360 Cell-Active Face Cream (50mL)
A future-proof hybrid cream that fuses functions to deliver deep hydration, even tone and a primed finish ready for makeup. This unique buildable formula creates a personalised layer of protection, because no skin day is the same.

Ionic Dermal Corrective Tonic (100mL)
A super-charged toning mist that locks in moisture and amps up hydration to instantly quench the skin's thirst. Boosted with a powerful cloud of antioxidant-rich extracts to start every skincare routine with poreless, lit-from-within skin.

Bio Repair Night Guardian Mask (50mL)
A future-ready sleep mask that takes skin on an overnight journey from dull to dewy. This unique water-gel mask rapidly recharges the skin's batteries & refines texture & tone whilst you sleep.