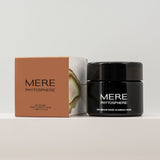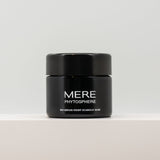 Bio-Repair Night Guardian Mask
RECHARGE + REVEAL
WHAT AM I:
A future-ready sleep mask that takes skin on an overnight journey from dull to dewy. This unique water-gel mask rapidly recharges the skin's batteries & refines texture & tone whilst you sleep.
EVOLVED TO PERFORM:
This super-charged mask delivers a unique bio-film layer that locks moisture & actives deep into the skin. Circulating a powerhouse of antioxidants & hydration for accelerated repair and regeneration to reveal a refreshed morning glow, ready to take on the day.
GET TO KNOW ME:
When the skin switches into recovery mode at night, this high-tech sleep mask plugs in for intense repair and regeneration. 100% vegan, natural and also the perfect travel companion to eliminate jet-lagged skin.
PHYTOSPHERE3
1. Renew: Active Australian Prickly Pear Oil - This hydrating desert wonder is packed with the highest betalain antioxidant levels of any plant, rapidly accelerating skin renewal and repair.
2. Hydrate: Hydrolysed Australian Marine Collagen – Water-soluble collagen peptides, rich in amino acids restore hydration & squishy bounce, back to the skin.
3. Protect: Active Australian Flame Tree - Stimulates the skins microcirculation with 100 x more antioxidants than vitamin C to erase & rewind the daily damage of pigment causing enzymes.
+ Super Natural Booster: Riboxyl™ - Restorative Ribose technology that recharges the skin cell batteries to kick start the synthesis of collagen and elastin to optimal function.
Water, Glycerin, Butyrospermum Parkii(Shea)Butter, Butylene Glycol, Sodium Acrylates/ Beheneth-25 Methacrylate Crosspolymer, Hydrogenated Polydecene, Lauryl Glucoside, Cyclopentasiloxane, Dimethicone Crosspolymer, Dimethicone, Cetyl Alcohol, Santalum Acuminatum(Quandong)Fruit Extract, Citrus Glauca(Desert Lime)Fruit Extract, Acacia Vitoriae(Wattle Seed)Fruit Extract, Hydroxyethyl Acrylate/ Sodium Acryoyldimethyl Taurate Copolymer, Sodium Hyaluronate, Tocopherol, Hydrolysed Marine Collagen, Phenoxyethanol, Ethylhexylglycerin, Lactic Acid, Ribose, Camellia Oleifera(Camellia)Seed Oil, Malaleuca Alternifolia(Tea Tree)Leaf Extract, Sodium Benzoate, Sodium PCA, Urea, Trehalose, Triacetin, Polyquartenium- 51, Brachychiton Acerifolius(Flame Tree)Flower Extract, Citrus Paradise(Grapefruit)Peel Oil, Citrus Aurantium Bergamia(Bergamot)Peel Oil, Santalum Spicata(Sandalwood)Oil, d- Limonene, Linalool, Farnesol, Citral.
Use: PM
Swipe a generous layer of mask evenly across cleansed damp skin. Leave the mask overnight and gently rinse off in the morning for the ultimate beauty sleep.
Tip: Pack this mask for any flight, to cancel jet lags dehydrated & oily skin.
RIBOXYL™
This natural cellular energiser, reloads the skin with new optimal energy. Increasing the synthesis of collagen, elastin and hyaluronic acid, the advanced complex prevents the appearance of wrinkles and enhances elasticity to recover skins youth.
DESERT HARVEST™ AF
is a bioactive complex composed of Australian desert fruits. Rich in antioxidants and essential minerals this advanced natural complex nourishes the skin and protects against the harmful effects of UV and pollution.
LMW SODIUM HYALURONATE
Holding over 1,000 times its weight in water, Hyaluronic Acid is a vital part of the dermal matrix. This super natural molecule actively hydrates and assists with the passage of nutrients in the skin.
HYDROLISED MARINE COLLAGEN
Enzymatically hydrolysed, these water-soluble peptides of low-molecular weight are rich in the amino acids found in collagen, delivering a multitude of regenerative nutrients.
ADVANCED MOISTURE COMPLEX
This exclusive "super complex" of natural moisturisers has intensive water-binding properties and locking mechanisms that bind moisture to skins surface, generating optimal moisture for 24 hours.
MACROBIOTIC SEA MINERALS
Derived from the salts of Australia's Great Barrier Reef, these unique ocean elements hold a super natural balance of minerals parallel to that of our skin.
PRICKLY PEAR OIL
Containing the highest Vitamin E content of any oil Prickly Pear is incredibly powerful for skin health. This super natural oil is unparalleled in its ability to brighten the skin and reduce hyper-pigmentation.
FLAME TREE EXTRACT
This sub-tropical Australian flower is packed with 100 x more antioxidants than vitamin C. Stimulating collagen production and microcirculation, this super natural botanical provides increased oxygen and a multitude of regenerative power.
SNOWFLOWER EXTRACT
Snowflower offers an abundance of phyto-actives that actively reduce pigmentation and brighten the skin. This super natural cellular extract is a potent antioxidant and stimulates skin cell renewal.
For more detailed information on these ingredients, check out the A-Z of Ingredients