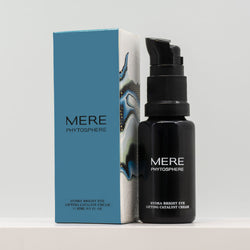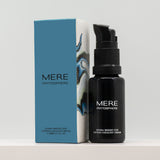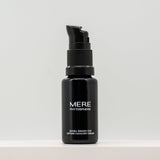 Hydra-Bright Eye Lifting Catalyst Cream
TIGHT & BRIGHT
WHAT AM I:
A life-infusing eye revival cream that injects a burst of 3 super-berries & breakthrough algae derived filler for instantly firmer, brighter & unexpected eye-opening lift.
EVOLVED TO PERFORM:
Charged with a super-natural blend of Persian Silk & Holy Herb to lift upper lids, combined with antioxidant-rich extracts powerful enough to send the signs of fatigue packing but gentle enough to protect delicate skin around the eyes.
GET TO KNOW ME:
This non-irritating, non-sensitising, high-performance cream has looking after the delicate eye area all worked out. 100% vegan, natural and compatible with all skin.
PHYTOSPHERE3
1. Renew: Active Australian Bacillus Ferment - Unique ocean elements that hold a balance of minerals parallel to the skin, to restore optimal skin health.
2. Hydrate: Active Australian Prickly Pear – Created for survival in the desert's dry air, this super-natural oil is packed full of ultra-hydration & electrolytes to quench the skin's thirst.
3. Protect: Active Australian Tasmanian Pepperberry - Rich in antioxidants & rutin this mountain super-berry strengthens capillaries to erase dark circles and bring instant zen to tired eyes.
+ Super Natural Booster: Beautifye™ - Extracted from the Persian Silk Tree, this incredible active lifts the upper eyelids and detoxes skin from the glycotoxic pigments, responsible for dark circles and fatigue.
Water, Dimethicone, Glycerin, Bacillus Ferment, Hydrogenated Lecithin, C12-16 Alcohols, Palmitic Acid, Albizia Julibrissin bark Extract, Darutose, Prunus Amygdalus Dolcis(Sweet Almond) Oil, Cetearyl Olivate, Sorbitan Olivate, Cetostearyl Alcohol, Hyaluronic Acid, Vitis Vinifera(Grape)Seed Oil, Ribose, Phenoxyethanol, Ethylhexylglycerin, Tasmannia Laceolata(Pepperberry)Fruit Extract, Syzygium Leuhmanii(Riberry)Fruit Extract, Kunzea Pomifera(Munthari)Fruit Extract, Opuntia Ficus Indica(Prickly Pear)Seed Oil, Tocopherol, Butyrospermum Parkii(Shea)Butter, Camellia Oleifera(Camellia)Seed Oil, Xanthan Gum, Arginine, Petroselinum Crispum(Parsley)Extract, Disodium EDTA, Lavandula Angustifolia(lavender)Oil, Linalool.
Use: AM + PM
Pump cream onto cooling applicator & gently massage into top & bottom contours of the eye, to stimulate circulation.
Tip: Swipe a thick layer under eyes & leave for 5 minutes for an ultra-lifting, fatigue fighting, eye mask.
SEADERMIUM™
Discovered in the oceans of Madagascar, Seadermium™ is a premium natural filler that refines lines, restores skin integrity, and plumps deep wrinkles to bring out true skin beauty.
RIBOXYL™
This natural cellular energiser, reloads the skin with new optimal energy. Increasing the synthesis of collagen, elastin and hyaluronic acid, the advanced complex prevents the appearance of wrinkles and enhances elasticity to recover skins youth.
BEAUTIFEYE™
Extracted from the Persian Silk Tree, this super natural cellular complex protects, strengthens and improves dermal balance and reduces uneven skin tone and fatigue. This breakthrough complex has the ability to lift upper eyelids and fade away dark circles.
WILDBERRY HARVEST™

LMW SODIUM HYALURONATE
Holding over 1,000 times its weight in water, Hyaluronic Acid is a vital part of the dermal matrix. This super natural molecule actively hydrates and assists with the passage of nutrients in the skin.
PRICKLY PEAR OIL
Containing the highest Vitamin E content of any oil Prickly Pear is incredibly powerful for skin health. This super natural oil is unparalleled in its ability to brighten the skin and reduce hyper-pigmentation.
CAMELIA OIL
The DNA of this super natural oil allows penetration into the deepest layers of the skin and makes it one of the most rapidly absorbed plant oils.
For more detailed information on these ingredients, check out the A-Z of Ingredients