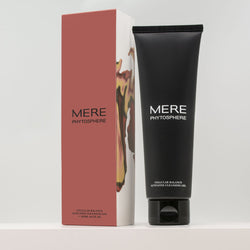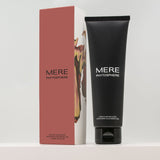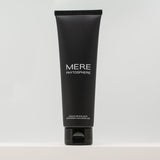 Cellular Balance Activated Cleansing Gel
DOUBLE CLEANSE + BALANCE
WHAT AM I:
A jelly-fied double cleanser that flushes out all traces of impurities from the pores whilst removing excess oil, pollution and any unwanted grime from the surface of the skin. This unique jelly cleanser is absolutely non-irritating, non-sensitising and compatible with every skin type.
EVOLVED TO PERFORM:
With a unique blend of natural surfactants and dirt dissolving emollients, this gentle formula rinses away to leave skin clean, soft & perfectly balanced, without ever drying.
GET TO KNOW ME:
Formulated at an ideal, non-disruptive pH level of 5.5. This cruelty-free product is 100% vegan and toxin-free.
PHYTOSPHERE3
1. Renew: Active Australian Desert Lime - AHA alternative that acts as a gentle enzyme exfoliant to remove dead skin cell build up.
2. Hydrate: Hydrolised Australian Marine Collagen – Water-soluble collagen peptides, rich in amino acids to restore deep hydration & squishy bounce, back to the skin.
3. Protect: Active Australian Quandong - Packed with powerful anti-inflammatory phytoactives to reduce redness caused by acne and sensitised skin.
+ Super Natural Booster: Macrobiotic Australian Sea Minerals  - Unique ocean elements that hold a balance of minerals parallel to the skin, to support optimal skin health.
Water, Lauryl Glucoside, Glycerin, Coco Glucoside, Sodium Alginate, Sodium Levulinate, Potassium Sorbate, Aloe Barbadensis(Aloe Vera) Leaf Juice, Tocopherol, Santalum Acuminatum(Quandong)Fruit Extract, Citrus Glauca(Desert Lime)Fruit Extract, Acacia Vitoriae(Wattle Seed)Fruit Extract, Lactic Acid, Xanthan Gum, Butylene Glycol, Hydrolysed Marine Collagen, Starch Hydroxypropyltrimonium Chloride, Phenoxyethanol, Ethylhexylglycerin, Pelargonium Gravelons(Geranium)Leaf Oil, Santalum Spicata(Sandalwood)Oil, Citrus Bergamia(Bergamot)Peel Oil, Citronellol, d- Limonene, Geraniol.
Use: AM + PM
To start and end the day, dampen the face with lukewarm water and apply the water-activated cleansing gel to wet palms. Massage across the face in gentle upward circular motions. Rinse off thoroughly and pat the skin dry.
Tip: Start with warm water & finish with cold to stimulate circulation & revitalise the skin.
MACROBIOTIC SEA MINERALS
Derived from the salts of Australia's Great Barrier Reef, these unique ocean elements hold a super natural balance of minerals parallel to that of our skin.
HYRDOLISED MARINE COLLAGEN
Enzymatically hydrolysed, these water-soluble peptides of low-molecular weight are rich in the amino acids found in collagen, delivering a multitude of regenerative nutrients.
DESERT HARVEST™ AF
is a bioactive complex composed of Australian desert fruits. Rich in antioxidants and essential minerals this advanced natural complex nourishes the skin and protects against the harmful effects of UV and pollution.
For more detailed information on these ingredients, check out the A-Z of Ingredients